The Priests are enemies that appear in the Midnight mode
They have a ranged attack that slowly drains the player's health over time, and a melee attack which does a regular amount of damage. While they're easy to kill, they can be very dangerous when in large groups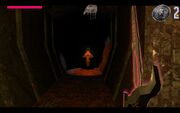 Slug Priest
The Slug Priest is the most powerful variant of the Priest, it rides a Slug and three candles float in front of it. It serves as a mini-boss, similar to the Demon Wolf.
The Slug Priest moves slow and has a very powerful melee attack that can kill the player in two hits.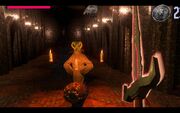 VHS Priest
The VHS Priest is a variant of the Priest no different from the regular Priest, the only difference being that it has a large VHS tape instead of a mask on its head.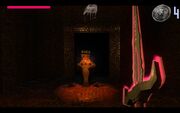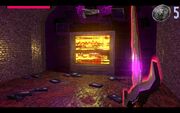 The VHS Priest appears once in the Midnight mode in a special room with a large TV, it emerges from the TV and instantly attacks the player.
Strategy
The best strategy for the Priests is to avoid getting close to them and attack from a distance. Getting swarmed by Priests can lead to a quick death so it's best that the player take them on one at a time.
A good strategy for the Slug Priest is to block its melee then attack as much as possible, while keeping your distance.
Trivia
Community content is available under
CC-BY-SA
unless otherwise noted.